Easy and Affordable Tire Service at Buena Park Honda
Our Honda Certified Service Center located near the Buena Park Metrolink offers fast, affordable, and high-quality tire service for all Honda cars, trucks, and SUVs. Our Honda automotive technicians will ensure you and your vehicle are ready for any Orange County adventure.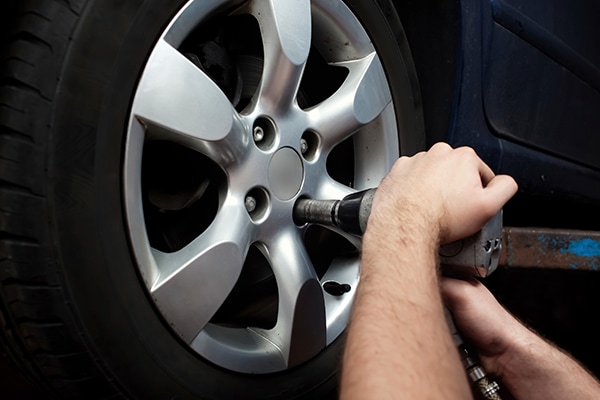 Does my Honda Vehicle Need Tire Service?
Regular tire service ensures your Honda vehicle drives safely, smoothly, and reliably along the 5 and throughout SoCal. Quality tires in good condition that are properly balanced and rotated help you handle, stop, and start your favorite Honda car, truck, SUV, or van with ease and confidence. Without service, your tires can wear unevenly and wear out, resulting in poor performance on the pavement.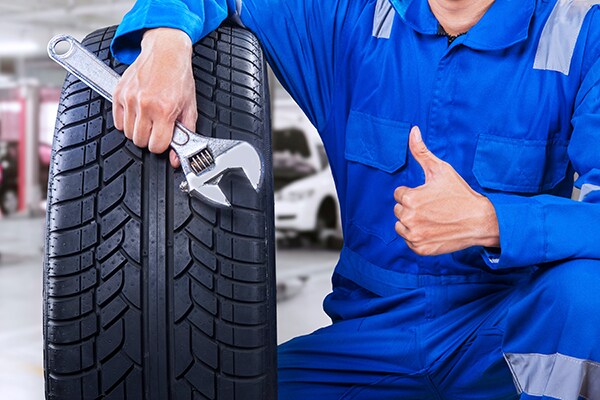 When Do I Need to Replace My Tires?
You'll need to replace your tires if they're damaged, worn past 4/32" tread depth, or older than six years of age. New, high-quality tires that are properly balanced are vital for optimal safety, performance, and handling out on the road. If you've noticed low tread depth, cracking, or flat spots on any of your tires, it's time to come in for tire service.
Why Drivers Trust Buena Park Honda for Tire Service
Our Honda vehicle experts have all the advanced Honda training, technology, tools, and equipment needed to give your vehicle the highest quality of service at our Service Center near Knott's Berry Farm by Beach Blvd. No matter what kind of tire service you need, you'll enjoy the VIP treatment at Buena Park Honda.
Hours
Monday

9 AM - 8 PM

Tuesday

9 AM - 8 PM

Wednesday

9 AM - 8 PM

Thursday

9 AM - 8 PM

Friday

9 AM - 8 PM

Saturday

9 AM - 8 PM

Sunday

10 AM - 7 PM