Find Affordable Battery Inspection and Service at Buena Park Honda
Just like how you depend on your Honda truck, car, van, or SUV every day to get you through every Orange County drive, your Honda vehicle relies on its battery to get started every day. Ensure your Honda model is ready for everything with fast professional battery service at Buena Park Honda's Service Center, placed conveniently near McComber Shopping Center off the 5.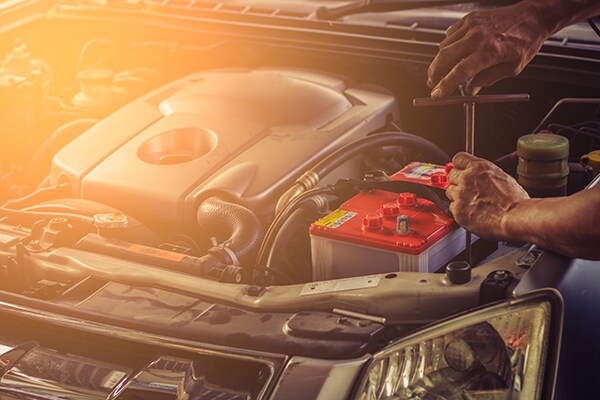 What Makes Honda Battery Service Important?
Over the years, car batteries wear out and lose their ability to store a strong enough charge to power your vehicle. Without regular battery checks and replacement, you could find yourself on stuck on the 91 with a vehicle that won't start. When you get your battery checked regularly and replaced as needed, you can rest assured that your vehicle is always ready to go.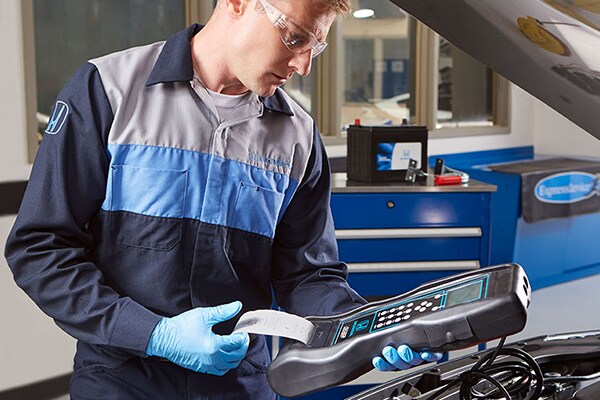 What Does Buena Park Honda Battery Service Include?
The Honda experts at our Service Center will test your old battery to make sure it's still reliable. If it needs replacement, we'll recycle the dead battery and replace it with a brand-new Honda recommended battery. We'll go over the battery cables and compartment to ensure a strong and safe connection as well.
Why Come to Buena Park Honda for Battery Service?
Our advanced Honda Service Center near George Bellis Park is fitted with all the tools, equipment, and technology needed to keep your Honda vehicle up to the highest standards of excellence. Our expert team is fully factory certified and up to date with the latest Honda training, so no matter the service or repair you need done, you can rest assured that it's done right at Buena Park Honda.
Hours
Monday

9 AM - 8 PM

Tuesday

9 AM - 8 PM

Wednesday

9 AM - 8 PM

Thursday

9 AM - 8 PM

Friday

9 AM - 8 PM

Saturday

9 AM - 8 PM

Sunday

10 AM - 7 PM